Gianluca Demartini, Ph.D.
School of Information Technology and Electrical Engineering,
University of Queensland
GP South Building, Staff House Road
St Lucia
QLD 4072
Australia
Office: +61 7 336 58325
Mobile: +39 349 5119466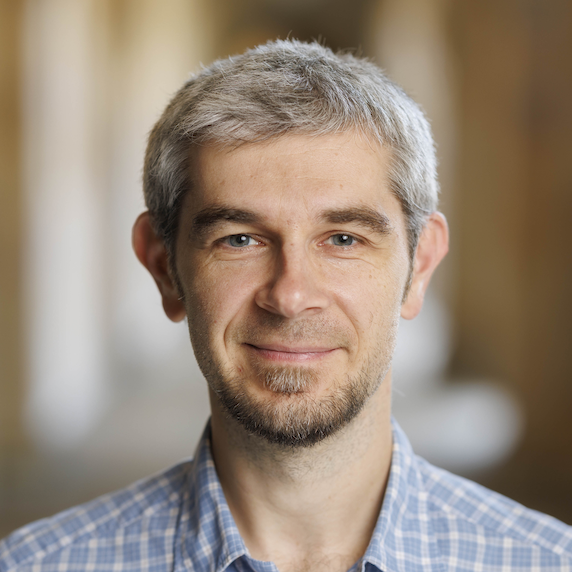 Dr. Gianluca Demartini is a Senior Lecturer in Data Science at the University of Queensland, School of Information Technology and Electrical Engineering. His main research interests are Information Retrieval, Semantic Web, and Human Computation. His research has been supported by the UK Engineering and Physical Sciences Research Council (EPSRC) and by the EU H2020 framework program. He received the Best Paper Award at the European Conference on Information Retrieval (ECIR) in 2016 and the Best Demo Award at the International Semantic Web Conference (ISWC) in 2011. He has published more than 80 peer-reviewed scientific publications including papers at major venues such as WWW, ACM SIGIR, VLDBJ, ISWC, and ACM CHI. He has given several invited talks, tutorials, and keynotes at a number of academic conferences (e.g., ISWC, ICWSM, WebScience, and the RuSSIR Summer School), companies (e.g., Facebook), and Dagstuhl seminars. He is an ACM Distinguished Speaker since 2015. He serves as area editor for the Journal of Web Semantics, editorial board member for the Information Retrieval journal, as Crowdsourcing and Human Computation Track co-Chair at WWW 2018, and as Student Coordinator at ISWC 2017. He has been Senior Program Committee member for the AAAI Conference on Human Computation and Crowdsourcing (HCOMP), the International Conference on Web Engineering (ICWE), and the ACM International Conference on Information and Knowledge Management (CIKM). He is Program Committee member for several conferences including WWW, SIGIR, KDD, IJCAI, ISWC, and ICWSM. He was co-chair for the Human Computation and Crowdsourcing Track at ESWC 2015. He co-organized the Entity Ranking Track at the Initiative for the Evaluation of XML Retrieval in 2008 and 2009. Before joining the University of Queensland, he was Lecturer at the University of Sheffield in UK, post-doctoral researcher at the eXascale Infolab at the University of Fribourg in Switzerland, visiting researcher at UC Berkeley, junior researcher at the L3S Research Center in Germany, and intern at Yahoo! Research in Spain. In 2011, he obtained a Ph.D. in Computer Science at the Leibniz University of Hanover focusing on Semantic Search.
Blog/Press Coverage
Here you can find some links to blog postings and press releases that covered my research work.
An interview about the impact of Brexit on academics for The Conversation (June 2017).

A summary of ECIR 2016 for The Informer by Aldo Lipani and myself (May 2016).

Piece I wrote for The Conversation UK about the importance of data in political campaigns (December 2015).

Post I wrote about Who links to Wikipedia: An analysis of top-level domains linking to different Wikipedia languages in the Wikipedia Blog (Feb 2015).

Report in German about the Crowdsourcing workshop I held at the Heidelberg Laureate Forum in scilogs.com (Sep 2013).

Blog post about Pick-A-Crowd: Our pull crowdsourcing platform that assigns tasks to workers based on their Facebook profiles in the Follow the Crowd blog (Jun 2013).

Blog post about CrowdQ: Our system for crowdsourced query understanding proposed in collaboration with UC Berkeley and Brown on the Follow the Crowd blog (Jan 2013).