Gianluca Demartini, Ph.D.
Information School, University of Sheffield
Regent Court
211 Portobello Road
S1 4DP
Sheffield, UK
Office: +44 114 222 2637
Mobile: +39 349 5119466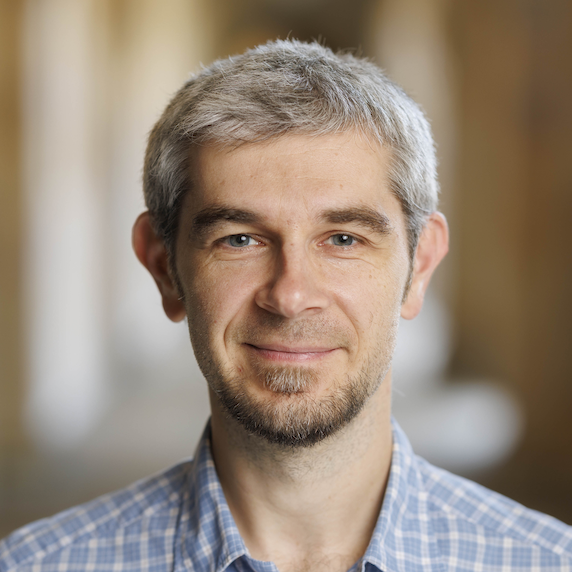 Dr. Gianluca Demartini is a Senior Lecturer in Data Science at the University of Sheffield, Information School. He is a Distinguished ACM Speaker since 2015. His research is currently supported by EPSRC and H2020. His main research interests are Information Retrieval, Semantic Web, and Human Computation. He has published research papers at major venues such as WWW, SIGIR, VLDBJ, ISWC, and CHI. He has given several tutorials about Entity Retrieval and Crowdsourcing at international research conferences like ISWC, ICWSM, WebScience, and at the RuSSIR Summer School in 2015. He has served as co-chair for the Human Computation and Crowdsourcing Track at ESWC 2015. He is editorial board member for the Journal of Web Semantics.
Before joining the University of Sheffield, he was post-doctoral researcher at the eXascale Infolab at the University of Fribourg, visiting researcher at UC Berkeley, junior researcher at the L3S Research Center, and intern at Yahoo! Research. In 2011, he obtained a Ph.D. in Computer Science at the Leibniz University of Hanover in Germany focusing on Entity Retrieval. He has published more than 70 peer-reviewed scientific publications. He is a part-time crowd worker since 2011.
Publication List
2017
Wasim Ahmed, Gianluca Demartini, and Peter Bath.

Topics Discussed on Twitter at the Beginning of the 2014 Ebola Epidemic in United States. In: iConference 2017.

Wuhan, China

,

March 2017

.

2016
Eddy Maddalena, Marco Basaldella, Dario De Nart, Dante Degl'Innocenti, Stefano Mizzaro, and Gianluca Demartini.

Crowdsourcing Relevance Assessments: The Unexpected Benefits of Limiting the Time to Judge. In: The 4th AAAI Conference on Human Computation and Crowdsourcing (HCOMP 2016).

Austin, Texas

,

November 2016

.
[pdf]

Jie Yang, Judith Redi, Gianluca Demartini, and Alessandro Bozzon.

Modeling Task Complexity in Crowdsourcing. In: The 4th AAAI Conference on Human Computation and Crowdsourcing (HCOMP 2016).

Austin, Texas

,

November 2016

.
[pdf]

Muhammad Helmy, Marco Basaldella, Eddy Maddalena, Stefano Mizzaro, and Gianluca Demartini.

Towards Building a Standard Dataset for Arabic Keyphrase Extraction Evaluation. In: The 20th International Conference on Asian Language Processing (IALP 2016).

Taiwan

,

November 2016

.


Gianluca Demartini.

A Tutorial on Leveraging Knowledge Graphs for Web Search. In: Communications in Computer and Information Science, Volume 573, Pages 24-37. Information Retrieval 9th Russian Summer School, RuSSIR 2015 Saint Petersburg, Russia, August 24-28, 2015. Revised Selected Papers. Springer.
[pdf]

Mengdie Zhuang, Elaine G. Toms, and Gianluca Demartini.

Search Behaviour Before and After Search Success. In: Workshop on Search as Learning (SAL 2016) at SIGIR 2016.

Pisa, Italy

,

July 2016

.
[pdf]

Paul Clough, Philip Webster, Gianluca Demartini, Sonia Ranade, and Tom Storrar.

Exploring Entity-Centric Methods in the UK Government Web Archive. In: Workshop on Accessing Cultural Heritage at Scale (ACHS 2016) at JCDL 2016.

Newark, New Jersey, USA

,

June 2016

.
[pdf]

Djellel Eddine Difallah, Gianluca Demartini, and Philippe Cudré-Mauroux.

Scheduling Human Intelligence Tasks in Multi-Tenant Crowd-Powered Systems. In: 25th International Conference on World Wide Web (WWW 2016), Research Track.

Montreal, Canada

,

April 2016

.
[pdf]

Mengdie Zhuang, Elaine G. Toms, and Gianluca Demartini.

The Relationship between User Perception and User Behaviour in Interactive Information Retrieval Evaluation. In: 38th European Conference on Information Retrieval (ECIR 2016).

Padua, Italy

,

March 2016

. Best Paper Award.
[pdf]

Alberto Tonon, Michele Catasta, Roman Prokofyev, Gianluca Demartini, Karl Aberer, and Philippe Cudré-Mauroux.

Contextualized Ranking of Entity Types based on Knowledge Graphs. In: Journal of Web Semantics, Volumes 37-38, Pages 170-183, Elsevier.

March 2016

.
[pdf]
2015
Djellel Eddine Difallah, Michele Catasta, Gianluca Demartini, Panagiotis G. Ipeirotis, and Philippe Cudré-Mauroux.

The Dynamics of Micro-Task Crowdsourcing -- The Case of Amazon MTurk. In: 24th International Conference on World Wide Web (WWW 2015), Research Track.

Firenze, Italy

,

May 2015

.
[pdf]
Ujwal Gadiraju, Ricardo Kawase, Stefan Dietze, and Gianluca Demartini.

Understanding Malicious Behaviour in Crowdsourcing Platforms: The Case of Online Surveys. In: Proceedings of the ACM Special Interest Group on Computer Human Interaction (CHI 2015).

Seoul, South Korea

,

April 2015

.
[pdf]
2014
2013
2012
2011
2010
2009
2008
2007
2006
Vincenzo Della Mea, Gianluca Demartini, Luca Di Gaspero, and Stefano Mizzaro.

Measuring Retrieval Effectiveness with Average Distance Measure (ADM). Information Wissenschaft und Praxis, 57(8):433-443, 2006.
[pdf] [bib]

Gianluca Demartini and Stefano Mizzaro.

A Classification of IR Effectiveness Metrics. In: Advances in Information Retrieval, 28th European Conference on IR Research, ECIR 2006,

London, UK

,

April, 2006

. LNCS 3936, pp. 488-491.
[pdf] [bib]