Gianluca Demartini, Ph.D.
Information School, University of Sheffield
Regent Court
211 Portobello Road
S1 4DP
Sheffield, UK
Office: +44 114 222 2637
Mobile: +39 349 5119466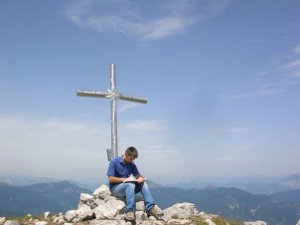 Dr. Gianluca Demartini is a Lecturer in Data Science at the Information School of the University of Sheffield, UK. Previously, he was post-doctoral researcher at the eXascale Infolab at the University of Fribourg, visiting researcher at UC Berkeley, junior researcher at the L3S Research Center, and intern at Yahoo! Research.
His research interests include Web Information Retrieval, Semantic Web, and Human Computation. He obtained a Ph.D. in Computer Science at the Leibniz University of Hannover in Germany focusing on Entity Retrieval. He has published more than 50 peer-reviewed scientific publications and given tutorials about Entity Retrieval and Crowdsourcing at research conferences.
Publication List
2015
Alberto Tonon, Michele Catasta, Gianluca Demartini, and Philippe Cudré-Mauroux.

Fixing Domain and Range of Properties in Linked Data by Context Disambiguation. In: The 8th Workshop on Linked Data on the Web (LDOW2015) at WWW2015.

Firenze, Italy

,

May 2015

.

Djellel Eddine Difallah, Michele Catasta, Gianluca Demartini, Panagiotis G. Ipeirotis, and Philippe Cudré-Mauroux.

The Dynamics of Micro-Task Crowdsourcing -- The Case of Amazon MTurk. In: 24th International Conference on World Wide Web (WWW 2015), Research Track.

Firenze, Italy

,

May 2015

.

Ujwal Gadiraju, Ricardo Kawase, Stefan Dietze, and Gianluca Demartini.

Understanding Malicious Behaviour in Crowdsourcing Platforms: The Case of Online Surveys. In: Proceedings of the ACM Special Interest Group on Computer Human Interaction (CHI 2015).

Seoul, South Korea

,

April 2015

.

2014
2013
2012
Roman Prokofyev, Alexey Boyarsky, Oleg Ruchayskiy, Karl Aberer, Gianluca Demartini, and Philippe Cudré-Mauroux.

Tag Recommendation for Large-Scale Ontology-Based Information Systems. In: 11th International Semantic Web Conference (ISWC 2012 - Evaluations and Experiments Track),

Boston, MA, USA

,

November 2012

.
[pdf]

Gianluca Demartini, Iliya Enchev, Marcin Wylot, Joël Gapany, and Philippe Cudré-Mauroux.

BowlognaBench-Benchmarking RDF Analytics. In: Data-Driven Process Discovery and Analysis, Lecture Notes in Business Information Processing, Vol. 116,

October 2012

.


Alberto Tonon, Gianluca Demartini, and Philippe Cudré-Mauroux.

Combining Inverted Indices and Structured Search for Ad-hoc Object Retrieval. In: 35th Annual ACM SIGIR Conference (SIGIR 2012),

Portland, Oregon, USA

,

August 2012

.
[pdf]

Philippe Cudré-Mauroux, Gianluca Demartini, Iliya Enchev, Christophe Guéret, and Benoit Perroud.

Downscaling Entity Registries for Ad-Hoc Environments. In: First International Workshop on Downscaling the Semantic Web co-located with the 9th Extended Semantic Web conference,

Heraklion, Greece

,

May 2012

.
[pdf]

Gianluca Demartini, Djellel Eddine Difallah, and Philippe Cudré-Mauroux.

ZenCrowd: Leveraging Probabilistic Reasoning and Crowdsourcing Techniques for Large-Scale Entity Linking. In: 21st International Conference on World Wide Web (WWW 2012),

Lyon, France

,

April 2012

.
[pdf]

Djellel Eddine Difallah, Gianluca Demartini, and Philippe Cudré-Mauroux.

Mechanical Cheat: Spamming Schemes and Adversarial Techniques on Crowdsourcing Platforms. In: The First International Workshop on Crowdsourcing Web search (CrowdSearch 2012) at WWW 2012,

Lyon, France

,

April 2012

.
[pdf]

Julien Gaugaz, Patrick Siehndel, Gianluca Demartini, Tereza Iofciu, Mihai Georgescu, and Nicola Henze.

Predicting the Future Impact of News Events. In: 34th European Conference on Information Retrieval (ECIR 2012),

Barcelona, Spain

,

April 2012

.
[pdf]
2011
2010
2009
2008
2007
2006
Vincenzo Della Mea, Gianluca Demartini, Luca Di Gaspero, and Stefano Mizzaro.

Measuring Retrieval Effectiveness with Average Distance Measure (ADM). Information Wissenschaft und Praxis, 57(8):433-443, 2006.
[pdf] [bib]

Gianluca Demartini and Stefano Mizzaro.

A Classification of IR Effectiveness Metrics. In: Advances in Information Retrieval, 28th European Conference on IR Research, ECIR 2006,

London, UK

,

April, 2006

. LNCS 3936, pp. 488-491.
[pdf] [bib]