Gianluca Demartini, Ph.D.
School of Information Technology and Electrical Engineering,
University of Queensland
GP South Building, Staff House Road
St Lucia
QLD 4072
Australia
Office: +61 7 336 58325
Mobile: +39 349 5119466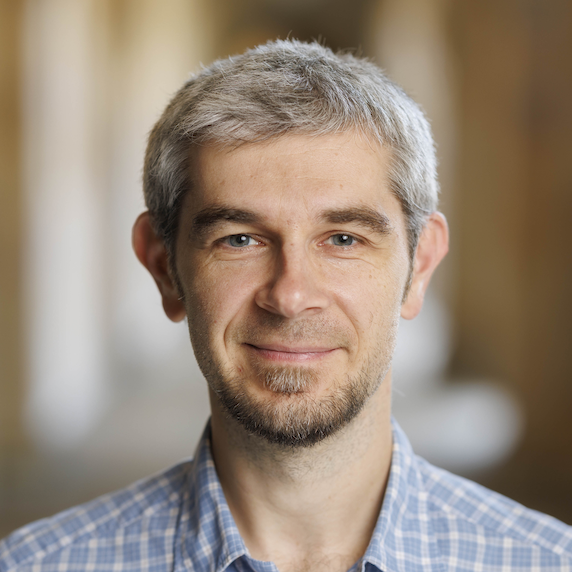 Dr. Gianluca Demartini is a Senior Lecturer in Data Science at the University of Queensland, School of Information Technology and Electrical Engineering. His main research interests are Information Retrieval, Semantic Web, and Human Computation. His research has been supported by the UK Engineering and Physical Sciences Research Council (EPSRC) and by the EU H2020 framework program. He received the Best Paper Award at the European Conference on Information Retrieval (ECIR) in 2016 and the Best Demo Award at the International Semantic Web Conference (ISWC) in 2011. He has published more than 80 peer-reviewed scientific publications including papers at major venues such as WWW, ACM SIGIR, VLDBJ, ISWC, and ACM CHI. He has given several invited talks, tutorials, and keynotes at a number of academic conferences (e.g., ISWC, ICWSM, WebScience, and the RuSSIR Summer School), companies (e.g., Facebook), and Dagstuhl seminars. He is an ACM Distinguished Speaker since 2015. He serves as area editor for the Journal of Web Semantics, editorial board member for the Information Retrieval journal, as Crowdsourcing and Human Computation Track co-Chair at WWW 2018, and as Student Coordinator at ISWC 2017. He has been Senior Program Committee member for the AAAI Conference on Human Computation and Crowdsourcing (HCOMP), the International Conference on Web Engineering (ICWE), and the ACM International Conference on Information and Knowledge Management (CIKM). He is Program Committee member for several conferences including WWW, SIGIR, KDD, IJCAI, ISWC, and ICWSM. He was co-chair for the Human Computation and Crowdsourcing Track at ESWC 2015. He co-organized the Entity Ranking Track at the Initiative for the Evaluation of XML Retrieval in 2008 and 2009. Before joining the University of Queensland, he was Lecturer at the University of Sheffield in UK, post-doctoral researcher at the eXascale Infolab at the University of Fribourg in Switzerland, visiting researcher at UC Berkeley, junior researcher at the L3S Research Center in Germany, and intern at Yahoo! Research in Spain. In 2011, he obtained a Ph.D. in Computer Science at the Leibniz University of Hanover focusing on Semantic Search.
Publication List
2018
Wasim Ahmed, Peter Bath, Laura Sbaffi, and Gianluca Demartini

. Moral Panic through the Lens of Twitter: An Analysis of Infectious Disease Outbreaks. In: 9th International Conference on Social Media & Society, Work-in-progress track.

Copenhagen, Denmark

,

July 2018

.


Gianluca Demartini

. Semantic Interlinking. In: Encyclopedia of Big Data Technologies.

2018

.
[pdf]

Wasim Ahmed, Peter Bath, Laura Sbaffi, and Gianluca Demartini

. Measuring the Effect of Public Health Campaigns on Twitter: The Case of World Autism Awareness Day. In: iConference 2018.

Sheffield, UK

,

March 2018

.


Wasim Ahmed, Peter Bath, Laura Sbaffi, and Gianluca Demartini

. Using Twitter for Insights into the 2009 Swine Flu and 2014 Ebola outbreaks. In: iConference 2018.

Sheffield, UK

,

March 2018

.

2017
Gianluca Demartini, Djellel Eddine Difallah, Ujwal Gadiraju, and Michele Catasta

. An Introduction to Hybrid Human-Machine Information Systems. In: Foundation and Trends in Web Science Vol. 7: No. 1, pp 1-87.

2017

.
[pdf]

Wasim Ahmed, Peter A. Bath, Gianluca Demartini

. Using Twitter as a data source: An overview of ethical, legal and methodological challenges. In: The Ethics of Online Research, 79-107, Emerald.

December 2017

.
[pdf]

Mengdie Zhuang, Gianluca Demartini, and Elaine G. Toms

. Understanding Engagement through Searching Behaviour. In: 26th ACM International Conference on Information and Knowledge Management (CIKM 2017).

Singapore

,

November 2017

.
[pdf]

Alessandro Checco, Kevin Roitero, Eddy Maddalena, Stefano Mizzaro, and Gianluca Demartini

. Let's Agree to Disagree: Fixing Agreement Measures for Crowdsourcing. In: The 5th AAAI Conference on Human Computation and Crowdsourcing (HCOMP 2017).

Quebec City, Canada

,

October 2017

.
[pdf]

Eddy Maddalena, Kevin Roitero, Gianluca Demartini, and Stefano Mizzaro

. Considering Assessor Agreement in IR Evaluation. In: The 3rd ACM International Conference on the Theory of Information Retrieval (ICTIR 2017).

Amsterdam, The Netherlands

,

October 2017

.
[pdf]

Alessandro Checco and Gianluca Demartini

. Para Bellum - Breaking Gold Questions Quality Assurance Systems in Paid Micro-task Crowdsourcing. In: 2017 Workshop on Hybrid Human-Machine Computing (HHMC 2017).

Guildford, UK

,

September 2017

.


Ujwal Gadiraju, Alessandro Checco, Neha Gupta, and Gianluca Demartini

. Modus Operandi of Crowd Workers: The Invisible Role of Microtask Work Environments. In: Proceedings of the ACM on Interactive, Mobile, Wearable and Ubiquitous Technologies (IMWUT) presented at The ACM International Joint Conference on Pervasive and Ubiquitous Computing (UBICOMP 2017).

Maui, Hawaii

,

September 2017

.
[pdf]

Alessandro Checco, Gianluca Demartini, Alexander Löser, Ines Arous, Matthias Dantone, Richard Koopmanschap, Svetlin Stalinov, Martin Kersten, and Ying Zhang

. FashionBrain Project: A Vision for Understanding Europe's Fashion Data Universe. In: 'Machine learning meets fashion' workshop at KDD 2017.

Halifax, Nova Scotia, Canada

,

August 2017

.
[pdf]

Wasim Ahmed, Gianluca Demartini, and Peter Bath

. Topics Discussed on Twitter at the Beginning of the 2014 Ebola Epidemic in United States. In: iConference 2017.

Wuhan, China

,

March 2017

.
[pdf]
2016
2015
Djellel Eddine Difallah, Michele Catasta, Gianluca Demartini, Panagiotis G. Ipeirotis, and Philippe Cudré-Mauroux.

The Dynamics of Micro-Task Crowdsourcing -- The Case of Amazon MTurk. In: 24th International Conference on World Wide Web (WWW 2015), Research Track.

Firenze, Italy

,

May 2015

.
[pdf]
Ujwal Gadiraju, Ricardo Kawase, Stefan Dietze, and Gianluca Demartini.

Understanding Malicious Behaviour in Crowdsourcing Platforms: The Case of Online Surveys. In: Proceedings of the ACM Special Interest Group on Computer Human Interaction (CHI 2015).

Seoul, South Korea

,

April 2015

.
[pdf]
2014
2013
2012
2011
2010
2009
2008
2007
2006
Vincenzo Della Mea, Gianluca Demartini, Luca Di Gaspero, and Stefano Mizzaro.

Measuring Retrieval Effectiveness with Average Distance Measure (ADM). Information Wissenschaft und Praxis, 57(8):433-443, 2006.
[pdf] [bib]

Gianluca Demartini and Stefano Mizzaro.

A Classification of IR Effectiveness Metrics. In: Advances in Information Retrieval, 28th European Conference on IR Research, ECIR 2006,

London, UK

,

April, 2006

. LNCS 3936, pp. 488-491.
[pdf] [bib]